Pipe Stand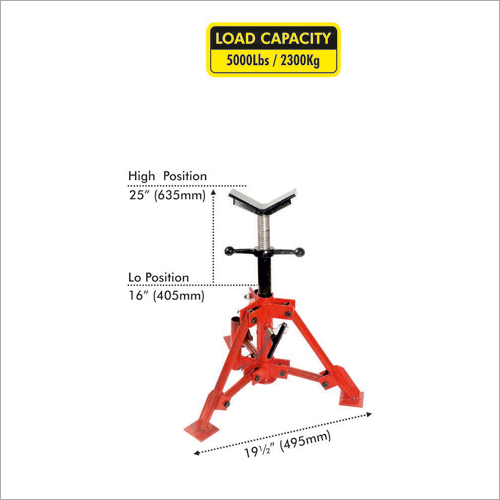 Pipe Stand
Product Description
Rolling, supporting, and handling pipe is easier and safer with welding pipe stands. Pipe roller stands are mainly used as rolling pipe supports and are apt for welding positioning applications. The roller stands we offer are available for any pipe diameter and weight.
They are available in a variety of models and styles, and are essential equipment in many applications, including:
Pipeline Construction
Fabrication Shops and Module Construction
Shutdown Maintenance Programs
Gas Plant Construction
Rig Welding
Tripod pipe stands are useful when you need a portable, lightweight support stand for pipes. Depending upon the application, tripod stands can come with a v-top support, a roller wheel, or multidirectional rollers. Extra safety is provided by locking through-pins and fine height adjustment threads on all tripods.