North Mig Torches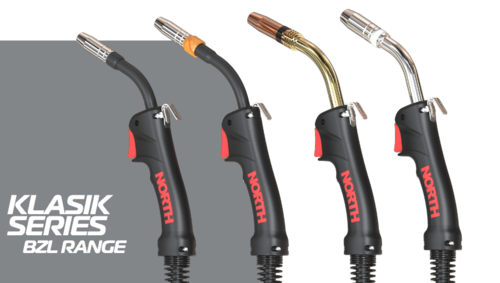 North Mig Torches
Product Description
If the welding gun isn't comfortable, welders won't use it. That's why all North Mig welding and welding guns are made to be ergonomic, flexible, and responsive to the physical nature of a welder's daily job.
Our special lightweight bicox cable reduces cable weight up to 30% to keep welders even more comfortable.
Trigger and custom neck options galore mean your welders operate in the position that's comfortable for them. Not the tool.
Swivel joint necks let them manipulate angles on tight weld joints to make difficult welds easier.
Maintenance and upkeep are part of manufacturing.
The easier to maintain, the less downtime.
Our welding guns are made to be easily disassembled, serviced, and re-assembled with minimal tools or complicated processes.
Innovative features like single piece diffuser/tip holders for our air-cooled welding guns reduce parts inventory and lower maintenance needs.
Changing out more intricate parts like a torch cable swap or handle replacements are also easily doable with simple tools like torque bits and crescent wrenches.
For water-cooled welding guns, we also offer an in-house repair program where we refurbish your welding gun with experienced in-house technicians and send it back to you in like-new condition.