DC TIG Welding Machine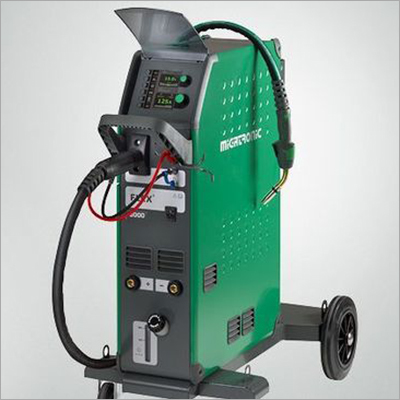 DC TIG Welding Machine
Product Description
DC TIG Welding Machine is a water-cooled inverter designed for plasma welding in automated welding processes. Due to its low heat input, it causes minimal deformation of material. It features protected tungsten electrodes and safe ignition with a Pilot arc. It can weld mild steel and stainless steel sheet metals up to 8 mm thick.
Features
Remote control kit
Diffusion-safe gas hose
Electronic control of gas flow and water flow in the torch
Gas-saver kit
100% duty cycle in plasma welding
Increased welding speed less post-treatment
Modern production rationalizes welding processes in an optimal way through automated setup.
Tactic time per workpiece reduced
Reduced consumption of tungsten and longer life
Less preprocessing and simpler groove geometry
Welding current is lower - less deformation - better finish
CO2-emissions and current consumption are lower
Welding protection: a better way to protect yourself
Working in an environment with a minimum of welding fumes is better
Simple operation of advanced welding processes
There is a straightforward control panel with direct access to processes. The Plasma and TIG panels can hold 64 programs. It is equipped with a port for remote control and Arc Detection, and in a special solution, an extra control panel with the same functions and facilities as the one at the automatic installation can be added.
Facts about plasma process
TIG welding has been further developed through plasma welding. Upon reaching a high temperature, the gas becomes electrically conductive (ionized). A plasma arc contributes actively to the fusion process with an energy density ten times greater than a TIG arc. Due to these extreme energies, the parent material is heated quickly and a weld pool forms faster than in TIG welding. With plasma welding, very little fume is generated.
Product Details:

| | |
| --- | --- |
| Minimum Order Quantity | 1 Set |
| Brand | Migastronic |
| Open Circuit Voltage | 68 - 76 V |
| Current Max. | 300 A |
| Current Min. | 15 A |
| Efficiency rate | 0.85 |
| Protection Class | IP23 |
| Fuse | 16A |
| Open Circuit Power | 40W |