Anti Spatter Liquid Spray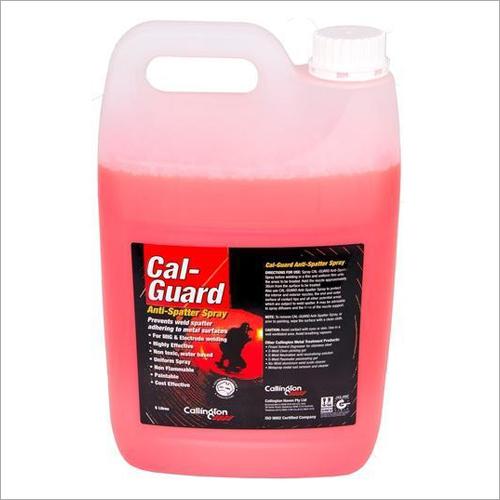 Anti Spatter Liquid Spray
Price And Quantity
Product Specifications
Product Description
Antispatter liquid spray is non-flammable and paintable is great for MIG & Electrode welding. It is mainly applied making use of portable spray applicator on welding torch components as well as base metal areas. The solution can also be used in the process of wiping and mopping in order to cover base metals and larger areas. After use, clean the surface with a suitable detergent or solvent cleaner to remove the anti-spatter.
Instructions for use:
Welding Torch: Spray a thin film of Anti-Spatter on the area to be protected before welding. Spray the chemical 30cm away from the surface to be protected. Use the spray to protect the interior and exterior of nozzles, the tip of contact points, as well as all other locations that are susceptible to welding spatter.
Base Metals - Jigs - Clamps - Bench Tops: To protect a surface, spray Cal Guard Anti-Spatter spray can or applicator approximately 30 cm from the surface to form a thin and uniform coating. With any type of anti-spatter solution, do not over apply since excessive application may reduce the quality of the weld.
Physical properties of Anti Spatter Liquid Spray:
Appearance: Water Solubility Miscible
Boiling Point (DegC): 100C
Specific Gravity: 1.008g/m
Product Details of Anti Spatter Liquid Spray:
| | |
| --- | --- |
| Minimum Order Quantity | 30 Piece |
| Quantity Per Pack | 1 Liter |
| Brand | Cal Guard |
| Packing Type | Small HDPE Bag |
| Form | liquid |
| Color | Red |
| Is It Non Flammable | Non Flammable |
| Usage/Application | Anti Spatter |